Invest in your hair, its the crown you never take off...
We offer a wide variety of services here at Fringe Salon! We pride ourselves on providing the most current to the industry services available and an excellent experience. You will leave our salon feeling confident and turning heads.
Tanning
Comfortable indoor tanning services to give your skin a healthy glow.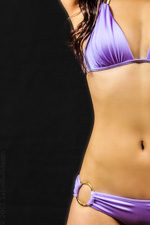 Spray Tanning
single tan $35
2 tanners $30 each
3 tanners $25 each
4 or more tanners $20 each
(Tanners must share appointment time for discounts)
Spray tanning services are available to achieve an even, back-from-the-beach look without the time commitment of UV tanning. Give your skin that beautiful dark tone without the UV rays.
Return to Top
Service Policy
We have a 24 hour cancellation policy for your services at the salon out of respect for our stylist schedules please be mindful of this. We understand sometimes emergencies out of our hands can occur please contact your stylist as soon as possible if this does happen.
Please call or text 802-249-2269 or email fringelooks@gmail.com for any policy questions.